Best rooms in Luanda.
See by yourself.
Comfort and space.
Check our photos.
Taste a cappuccino with us.
Do you have a private meeting?
Use our meeting room.
RK Suite Hotel
The best room in Luanda
Located in the city center of Luanda, the RK Suite Hotel devotes special attention to the business sector.
We have the biggest room in Luanda with plenty of space to work or relax. In our Deluxe Suite you can even do a meeting in your room with comfort and privacy.
It is located on one of the main communication routes in the city and the contemporary facilities make this hotel a reference in the business world at a national and international level.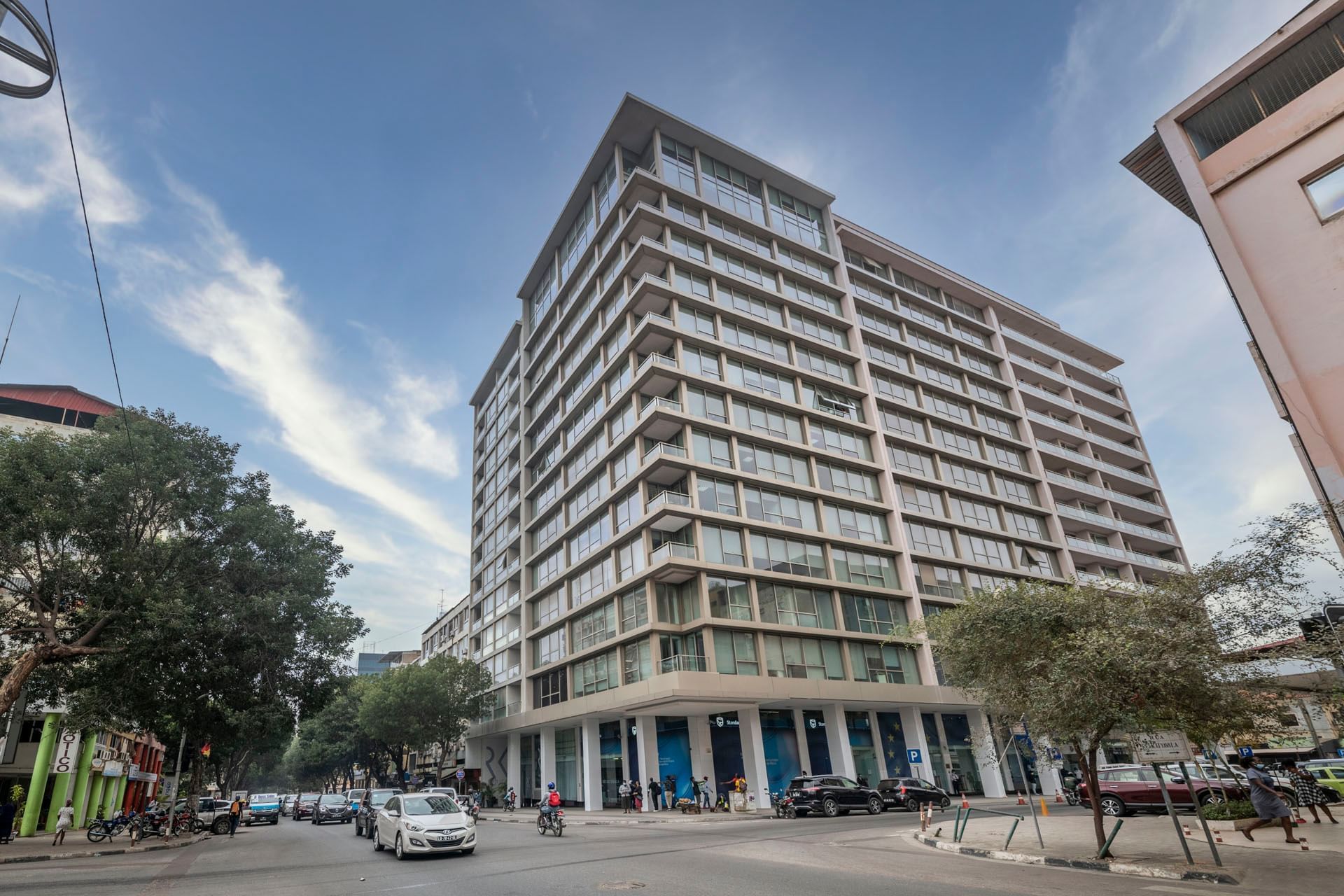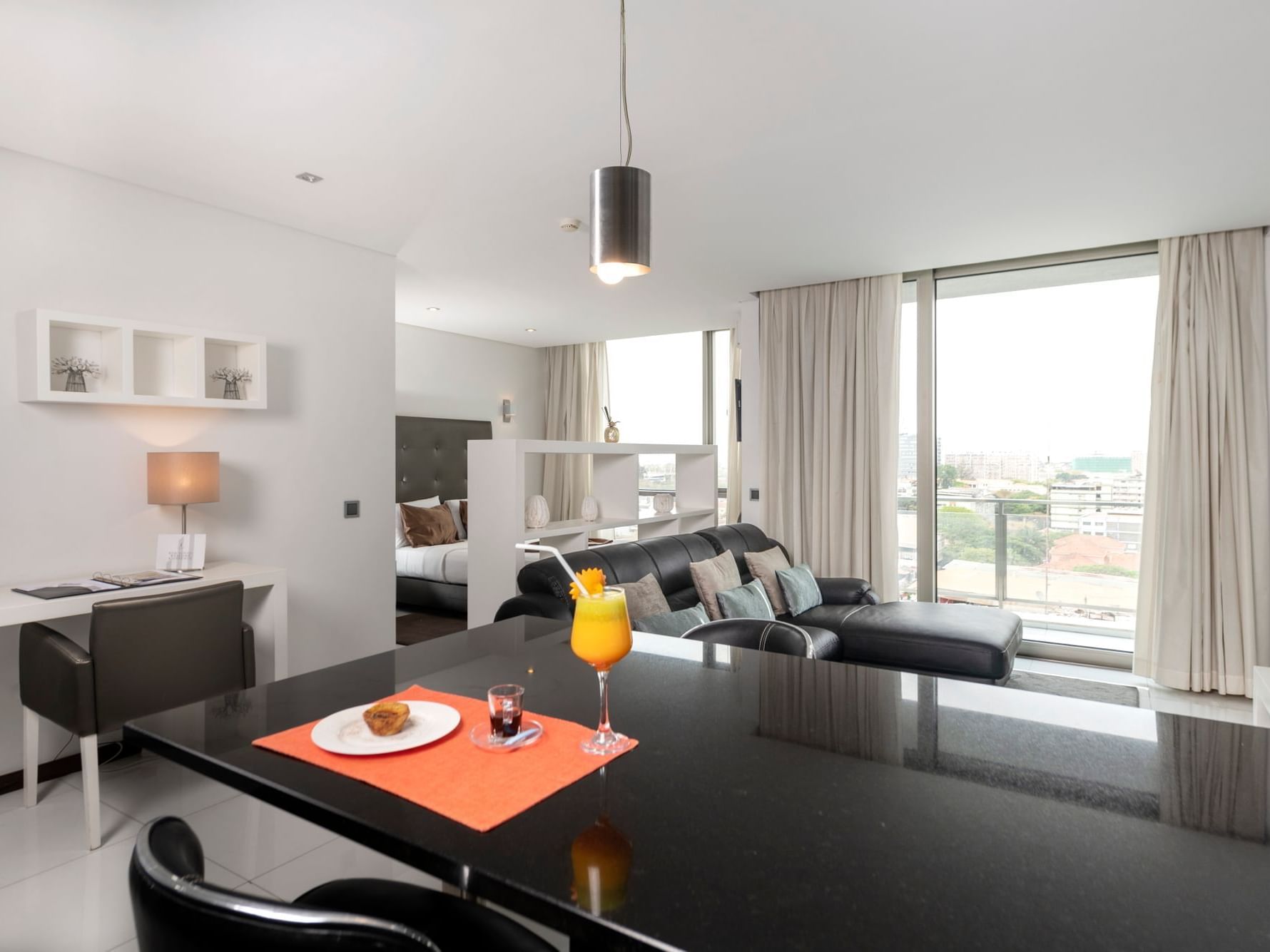 It is a super comfortable and cozy studio with a kitchen equipped with a balcony, bathroom with shower and free toiletries, a living room with sofa and TV.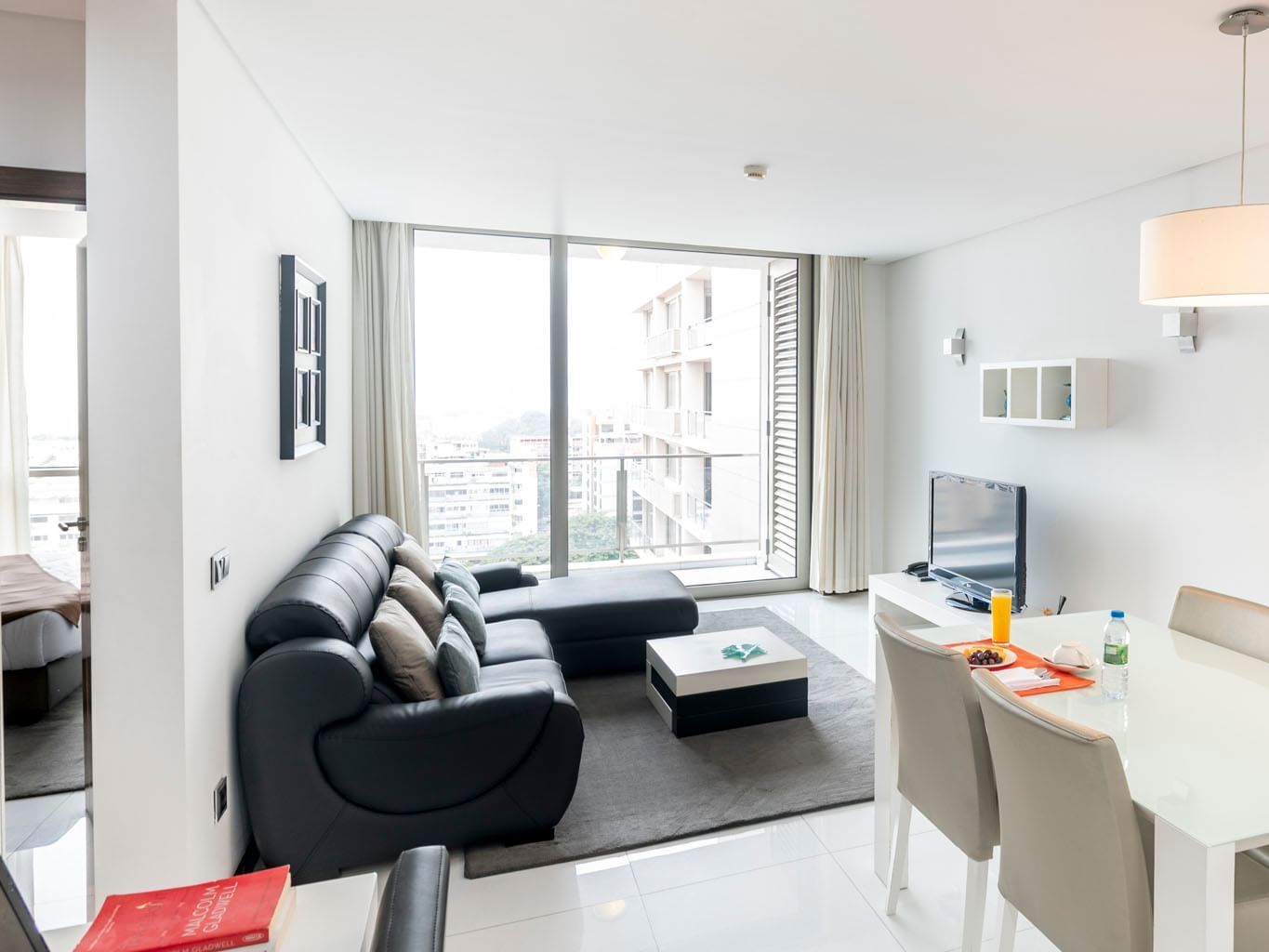 The 54 square meters room consists of a double bed area, equipped kitchen, work-table, bathroom with shower and free amenities, a common living and dining room. The dinning table is ideal to host a private meeting with clients or customers.


Free transfers
To guarantee a safe and easy arrival in Luanda we have a free transfer service from the airport to the Hotel upon request. You just need to send us your flight schedule after your online reservation and our driver will wait for you holding a sign with your name at landing exit.
Restaurant
Taste the specialties of international gastronomy and the rich Angolan cuisine in our restaurant. At lunch, the highlight is the Buffet Menu with its variety of flavours and aromas. At dinner we offer the Chef's suggestions.
Gym
We value the well-being of our clients very much, for this reason the RK Suite Hotel has a complete gym with a view of the city. To provide you with an incredible experience.